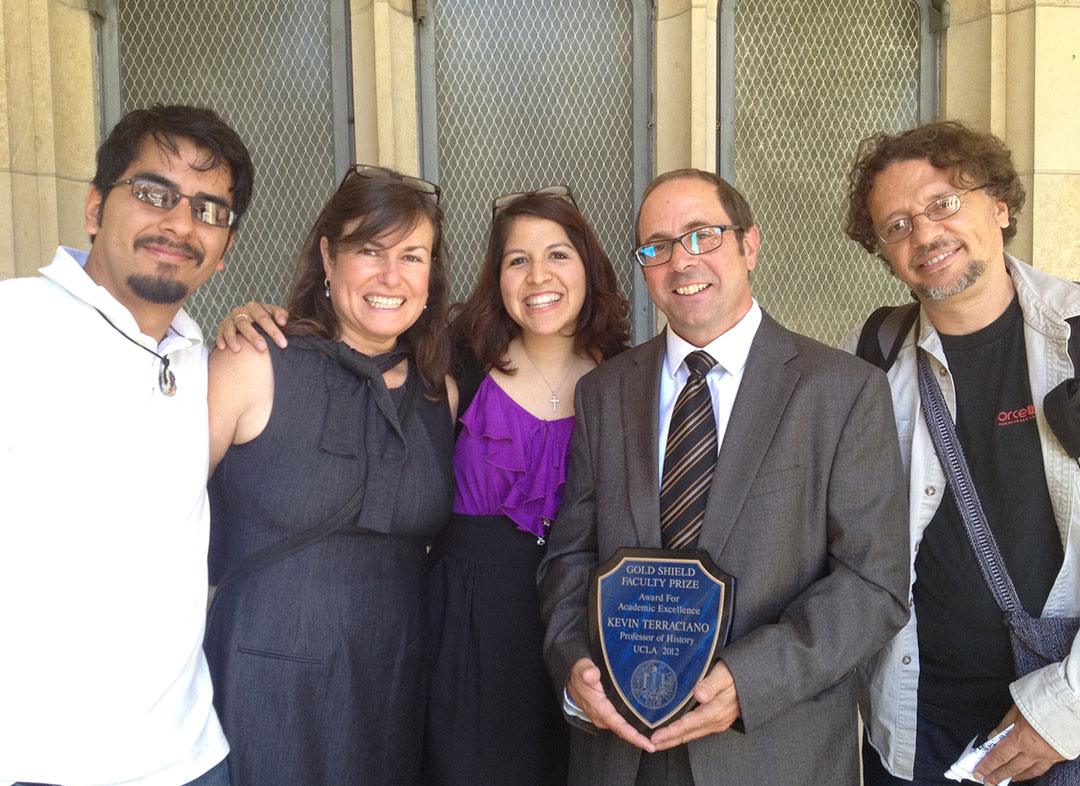 (L-R) Fernando Serrano, Miriam Melton-Villanueva. Verónica Gutiérrez, Kevin Terraciano with the 2012 Gold Shield Faculty Prize, León García Garagarza.
Teaching & Mentoring
Prof. Terraciano teaches undergraduate and graduate courses and has mentored many graduate students. He is also a recipient of the UCLA Gold Shield Faculty Prize for excellence in teaching and research.